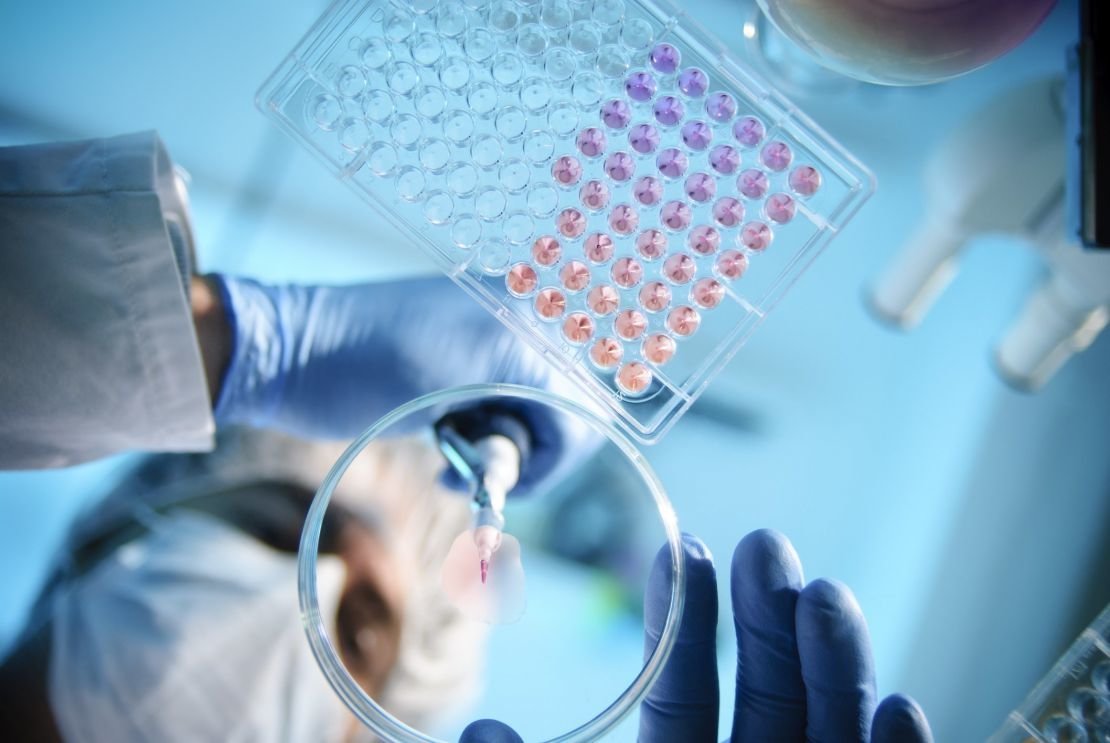 Dossiers - Animal and human experimentation initiative
Make research impossible? NO to the ban on animal testing
The initiative is extreme and, based on the current state of scientific knowledge, will result in a de facto ban on research.  Research involving humans and animals is replaced by alternative methods whenever possible. However, in many cases it is absolutely essential to do research on humans and animals, so the extreme initiative should be rejected.
Every new medication starts with basic research that tries to uncover the underlying disease mechanisms. Even though state-of-the-art technologies are used in modern basic research, researchers are still dependent on animals. Animal models can be used to map human life processes, giving us a greater understanding of diseases. The objective is to be able to better cure diseases in future, or even to prevent disease altogether.
For example, animal models are used in cancer research to investigate the development of tumours. Implanting human tissue into animals, for instance, makes it possible to reproduce the histological, genetic and epigenetic features of human tumours as well as the patterns of tumour growth. This helps, for example, to predict reaction to treatment. As this dynamic process cannot be studied in a cell culture or an organ-like structure, research still relies on animals, in spite of the latest technologies.
Animal testing is only done if it is imperative for scientific, ethical and regulatory reasons and cannot be replaced by alternative methods. Pharmaceutical companies engaged in research do their best to minimise animal testing and use specific projects to continuously develop their high standards. Here, the focus falls on the 3R principles: refine, reduce, replace. The pharmaceutical industry, researchers, specialists in animal experimentation, the government, animal welfare organisations and politicians have been campaigning for the application of the 3R principles for the past 30 years. Not only has this helped to reduce the number of animal experiments from 2 million to less than 600,000 experiments per year, it has also contributed to reducing the suffering of the animals.
More information is available from our partner association Interpharma.
---