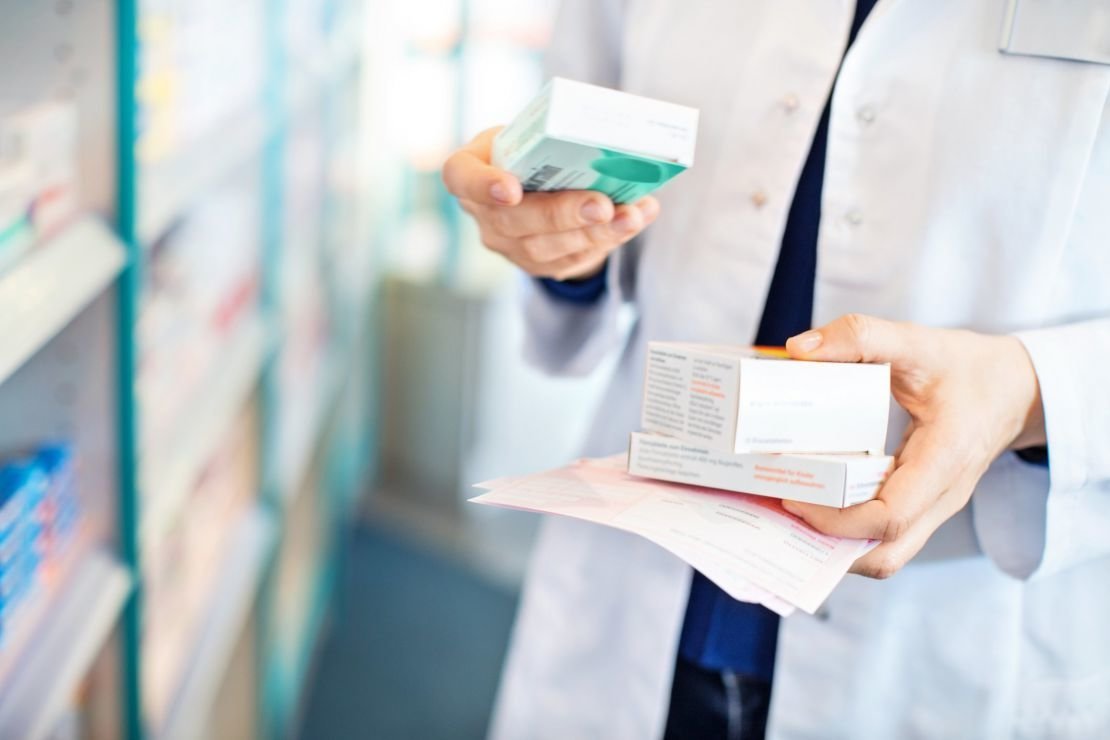 Dossiers - Antibiotic resistance
Overview and position on antibiotic resistance
Antibiotics are prescribed in both human and veterinary medicine to combat bacterial infectious diseases. By preventing bacteria from multiplying and killing them, antibiotics not only combat the symptoms of a disease, but also its cause. However, we all have to join forces to combat the growing global challenge of antibiotic resistance.
Antibiotics are not only used in medicine to treat acute severe infections, but also to prevent infection, for example after a surgical procedure. However, due to frequent prescription and sometimes improper use, antibiotics are losing their effectiveness. The effectiveness of antibiotics is declining worldwide, as globalisation is also contributing to the spread of resistance.[1]
One way to overcome resistance would be to develop new antibiotics. But researching them requires considerable financial investment, and the question remains who should pay for it. Antibiotic resistance has become a major problem everywhere in the world and a solution therefore needs to be found through a broad global approach. This is why the International Federation of Pharmaceutical Manufacturers & Associations (IFPMA) is also addressing this issue.
New approaches at the international level
Various stakeholders, including the United Nations, the World Health Organisation, the Wellcome Trust and leading governments, have recognised that the biopharmaceutical sector can play a key role in reducing antimicrobial resistance and developing new antibiotics to fight infections. Members of the international pharmaceutical association IFPMA have thus joined forces to form the Antimicrobial Resistance (AMR) Industry Alliance.
The alliance of more than 100 biotech, diagnostics, pharmaceutical and generics manufacturers is committed to combating the threat of growing antibiotic resistance. This is already responsible for 700,000 deaths a year and could cost the global economy up to USD 100 billion by 2050 if urgent action is not taken.[2] Members of the AMR Industry Alliance are urgently addressing the AMR challenge by working with governments, non-profit organisations, public sector researchers, healthcare professionals and cost bearers. The AMR Industry Progress Report provides a status update.
Strategy on Antibiotic Resistance Switzerland (StAR)
In Switzerland, the national Strategy on Antibiotic Resistance was adopted in 2015, with the aim of maintaining the long-term effectiveness of antibiotics for human and animal health. Implementation should follow the One Health approach and involve broad stakeholder participation. In addition, One Health pursues the idea of interdisciplinary cooperation between human and veterinary medicine, involving stakeholder groups from agriculture and the environment.
The measures of the Strategy on Antibiotic Resistance are divided into eight fields of activity: prevention, appropriate use of antibiotics, general conditions, information and education, cooperation, research and development, monitoring and resistance control. It is important that everyone – politicians, industry and research – help in the fight against antibiotic resistance, as can be seen in the first Strategy on Antibiotic Resistance Report 2017. Industry is open to discussing new incentive systems, bearing in mind that national solutions are not very effective in the global pharmaceutical market and that there are great opportunities for closer cooperation between politics, science and industry.
In June 2023, a workshop was held with various partners and stakeholders from research, politics and business, during which ideas and proposals for the StAR's One Health Action Plan 2024-27 were exchanged and developed. The aim of the action plan is to set new impulses and define future measures in the various fields of action of the strategy.
Information system on antibiotics in veterinary medicine (IS ABV)
The IS ABV is part of the Strategy on Antibiotic Resistance. Since 1 January 2019, veterinarians have been recording their antibiotic prescriptions in the information system. This database makes it possible to track the use of antibiotics in both pets and livestock. In 2022, two separate reports showed for the first time how antibiotics are used in pets and livestock.
The reports contain an overview of the amounts of antibiotics, the number of prescriptions and the number of animals treated. The figures show that the amount of antibiotics sold or administered in veterinary medicine has been declining for years. However, still more efforts are needed to further reduce consumption.
In the field of livestock in particular, it has been shown that some of the critical active substances were still stockpiled: further clarifications by the Federal Food Safety and Veterinary Office (FSVO) will follow. Meanwhile, Regulation  (EU) 2019/6 on veterinary medicinal products (EU Veterinary Medicinal Products Regulation) for the first time introduced harmonised regulations on veterinary medicinal products that are directly applicable in all EU member states. This also regulates, among other things, the use of antibiotics in animals and applies strict requirements for holding reserves. Switzerland is expected to adapt its regulations accordingly.
Antibiotics in human medicine
There is no monitoring system similar to the IS ABV in human medicine. A core team and a pool of experts have been set up to implement the Strategy on Antibiotic Resistance Switzerland in the field of human medicine. They advise the FOPH on strategic and technical implementation issues.
The focus is on improving the early detection of new antibiotic resistance through the National Reference Centre for Emerging Antibiotic Resistance (NARA). Guidelines have been developed for hospitals in Switzerland to support and promote the proper prescription, dispensing and use of antibiotics. The aim is to have the right antibiotic prescribed at the right time, in the right dose and for the right duration.
---