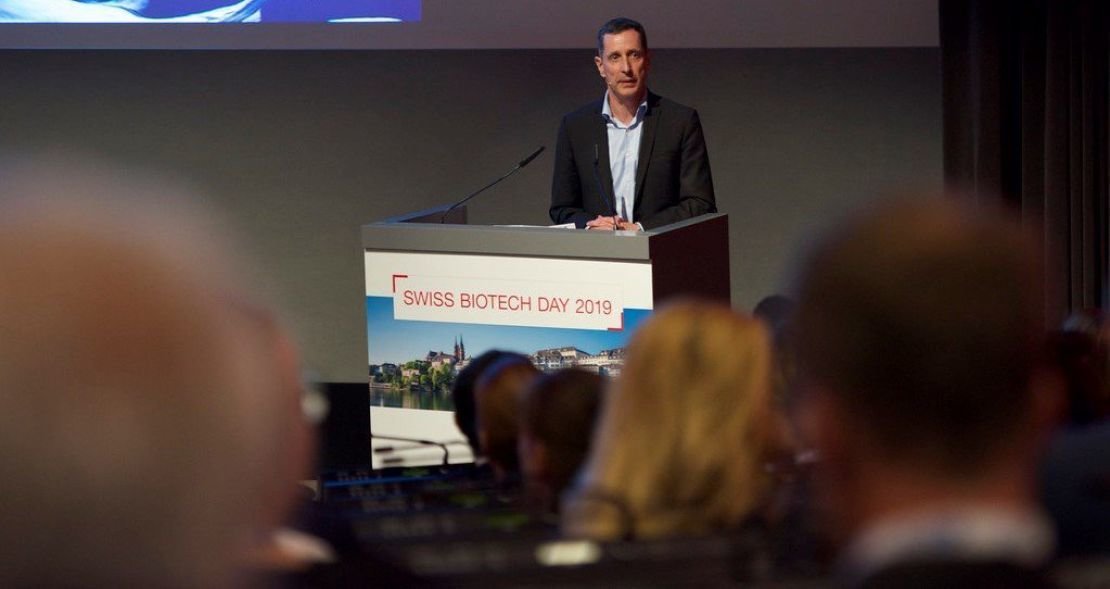 Publications - Guest articles
Guest author: Michael Altorfer, CEO Swiss Biotech Association
The Swiss biotech industry has become one of the world-leading hubs for biomedical innovation. Growing at 10% per year, it created some 50'000-60'000 high value jobs. In 2021, Swiss biotech companies invested more than 2.5 billion Swiss francs in R&D projects. Their products and innovation power have become a key contributor to Swiss exports.
The Swiss biotech hub - a key source of Swiss innovation power
During the last two decades, global pharma companies have gradually adopted a strategy to complement their internal product pipeline through external collaborations and acquisitions. While most of them retained a significant internal R&D capacity, they expanded their scouting and alliance management capabilities to effectively identify external collaboration and alliance partners and potential M&A target companies.
Consequently, the role and importance of the external innovation hub has increased dramatically. Academic research groups, biotech startups, research-oriented SMEs, specialized suppliers and investors collaborate to initiate new drug development projects and establish emerging platform technologies.
Pharma companies seek to in-license biomedical innovation
Switzerland has been one of the leading pharma hubs for over a century and its world-class universities and research institutes have been engaged in natural science research since many decades and often played a key role in groundbreaking discoveries in natural science from physics to molecular biology1). This leading role has also been recognized internationally and exemplified by many Nobel prize laureates.
Thus, it is not a new phenomenon that the pharma companies could rely on excellent research partners in Switzerland but what has changed is that they increasingly seek to in-license and acquire new products and technologies at a late stage of development. This demand has been a key driver for the expansion of the Swiss biotech industry during the last 20-30 years.
The increasing importance of Swiss biotech startups and R&D SMEs
New biotech companies in Switzerland emerge from four different sources: 1) Spinoffs from academic research institutions, 2) Biotech companies that are established by venture capital investors and venture builders 3) Biotech companies that move to/expand to Switzerland to benefit from the excellent framework conditions, and 4) Spinoffs from pharma companies.
Today, more than 1'000 biotech startups, R&D SMEs, and their specialized suppliers and advisors form the core of the Swiss biotech industry. Some 50'000-60'000 high value jobs have been created and Switzerland has established one of most densely populated global biomedical innovation hubs which currently expands at a rate of close to 10 percent per year.
Record investment in R&D projects of more than 2.5 billion Swiss francs
The Swiss biotech companies have convinced international investors that they offer attractive investment opportunities. During the last ten years the capital influx has increased almost ten-fold and the biotech companies attracted new funds amounting to more than 3.3 billion Swiss francs in 2021 alone. They have gradually increased their R&D capacity and in 2021 they made a record investment in R&D projects of more than 2.5 billion Swiss francs.
The academic research groups continue to be an essential partner of the biotech industry and the Swiss government invests heavily in the formation of new talent and strengthening the tight network of universities, universities of applied sciences and university hospitals. Through its innovation agency Innosuisse, Switzerland also fosters the formation of public private partnerships. Such partnerships have proven to be particularly effective as they implement translational research projects that transform research discoveries into tangible products and technologies.
The development of such innovative products is associated with a high risk, significant investments in the range of 500 million to 3 billion Swiss francs, and often take 10-15 years to complete. Only about 1 in 100 research projects will ever lead to a commercial product that indeed can address the patients' needs. It is quite common that the products of the biotech industry are ultimately commercialized by pharma companies as they acquire the biotech companies or buy a license to their products. Thus, the export of the biotech and pharma industries reflect the joint innovation power and in 2021 the export value amounted to almost 110 billion Swiss francs or 42 percent of the total Swiss exports.
Well prepared for the future – international collaboration is getting more challenging
From the perspective of Switzerland, the forward-looking indicators are all positive. A vibrant startup environment, strong patent filings and increasing investments by manufacturers and global pharma companies in Swiss-based production centers all point to a further expansion of the Swiss biotech and pharma hub. And Switzerland is contributing at all fronts, with new modalities (e.g. antibody drug conjugates, darpins, protein-epitope mimetics, RNA based drugs or cell-based approaches for regenerative therapies) or data driven AI/ML platforms. Many biotech companies also contribute to biotechnological innovation in other areas such as food innovation, industrial biotech and environmental protection.
This innovation power and Swiss engagement to address global medical and societal needs is getting more challenging as the international framework conditions are deteriorating. More and more nations favor nationalistic approaches and implement protectionist hurdles that hamper international collaboration and make the open exchange of scientific discoveries more difficult. The international framework to protect intellectual properties in a reliable manner is increasingly challenged (as seen e.g. by the TRIPS waiver discussion at the WTO) and the pressure to lower drug pricing bears the risk that the innovators of the Swiss biotech industry are not adequately reimbursed for the risk they take and the investments they make.
International scientific exchange is crucial to address global challenges
Such deterioration of the global market is already visible in antibiotic research, where most private investors and pharma companies have stopped or radically reduced their engagement as the constant pressure to lower the price of antibiotics has gone way too far. The fact that Switzerland is not a fully associated member of the European research program Horizon Europe is just yet another stumbling block that currently makes international collaborations more difficult.
As we have learned during the Covid pandemic, international collaboration and open exchange of scientific results allows the international community to address medical needs and global challenges most effectively. The trust in the power of new technologies, the ability to collaborate internationally and combine the smartest tools and solutions generates the biggest chances of success. Switzerland is ready to contribute but it needs an international environment and partners that continue to work in collaboration and with the objective to provide innovative products and solutions for the global unmet medical needs.
References:
1) the fact that scienceindustries is celebrating its 140th anniversary is testimony of the deep roots of Swiss innovation in science-based industries
Swiss Biotech Association - the central resource of the biotech industry: www.swissbiotech.org
Swiss Biotech Directory: www.swissbiotech.org/companies
Swiss Biotech Report: www.swissbiotech.org/report
Swiss Biotech Day – the annual industry conference (April 24/25, 2023): www.swissbiotechday.ch
Contact: General inquires: info@swissbiotech.org, author: altorfer@swissbiotech.org

 
---