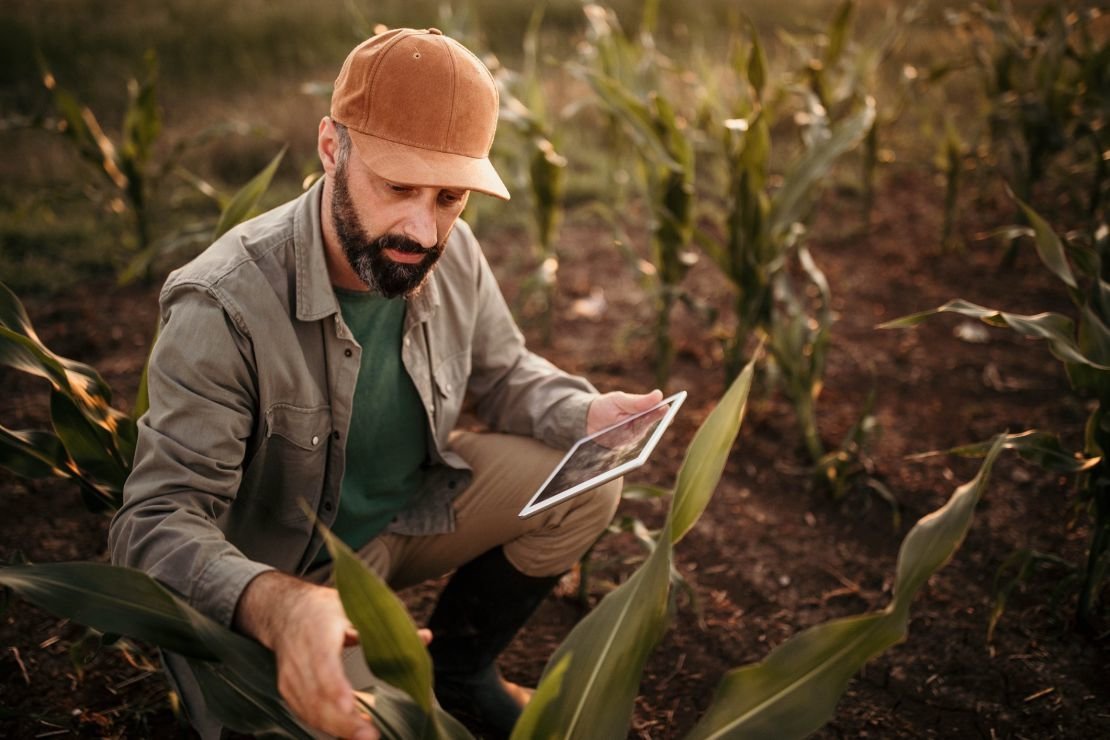 Dossiers - Sustainable food systems
Overview and position on sustainable food systems
The future challenges in the food system require a sustainable approach on the national as well as international level. The member companies of scienceindustries contribute to that aim with their highly innovative products. They, however, are depended on an innovation-friendly regulatory framework.
The world is facing environmental, economic and social challenges. As the world population may increase to 10 billion within the next 30 years, it could lead to an enhancement of the demand for food by 35 to 70 percent. On the other hand, over 800 million people are today chronically undernourished, facing daily food shortages, while more than 2 billion adults are overweight, of whom over 650 million are obese. The Covid pandemic and the conflict in Ukraine have added a new layer of complexity with a global economy under strain, energy prices soaring and supply chains under pressure.
Hence, there is a great need to build resilient and sustainable food systems, which can face the challenges of our time, ensure food security and protect the planet for the generations to come. scienceindustries and its member companies want to meet these needs by being part of the solutions for the future, providing innovative products and methods to handle the upcoming challenges in the food and nutrition sector.
Chemistry, Pharma and Life Sciences contribute to healthy and sustainable food systems
According to the Food and Agriculture Organization of the United Nations (FAO) a sustainable food system (SFS) is a food system that delivers food security and nutrition for all in such a way that the economic, social and environmental bases to generate food security and nutrition for future generations are not compromised.
scienceindustries rates the topic of healthy and sustainable food systems as highly important for the association and its respective industries. With the scientific resources and knowledge at its disposal, our industries can make a significant contribution to shaping more sustainable food systems and help implementing the global sustainability agenda: On the one hand by using its scientific and innovation power to tackle some of the world's greatest sustainability challenges, on the other by making products that are designed to meet today's needs without compromising the ability of future generations to meet theirs.
A holistic approach is needed
Public understanding of the complexity of agricultural production, sustainable management of natural resources, food from farm to fork, food safety and security as well as nutrition is extremely fragmented and often characterized by a one-sided vision. However, the links between healthy people, a healthy economy and a healthy planet need to be addressed comprehensively in order to take on the challenges of sustainable food systems.
It is also undisputed that sustainability is fundamental to ensure long-term food security within planetary boundaries. The intrinsic complexity of food systems needs henceforth a much more holistic approach as well as coordinated actions taken by all stakeholders at local, national, regional, and global levels, by both public and private actors.
Aspects such as corporate social responsibility, sustainability and the circular economy are an integral part of today's corporate management. These developments have yielded many positive results, especially over the past three decades and in both developed and developing countries.
Switzerland must remain a global leader in innovation
A rise in productivity needs to be accomplished within the available natural resources, ensuring the practices will have a minimum impact on ecosystems, climate and environment. This also includes technologies such as food fortification and reducing food loss and waste (including sustainable packaging). As one of the most important research and innovation locations in Europe, Switzerland can – and should – embrace the opportunity and take a global leading role in actively shaping the food system of the future.
This requires on one side solid investments in basic and applied research and on the other side framework conditions that promote research and enable innovations. The latter can only be achieved if the Swiss society remains open to scientific and technological developments. For this reason, it is of utmost importance for the private sector to actively reach out to the public and to decision-makers and engage in a constructive dialogue with the different interest groups.
The position of scienceindustries on food and nutrition
scienceindustries fully supports the aim that foods placed on the Swiss as well as on the global market become increasingly more sustainable. Future framework legislation must however fulfill some general requirements to achieve a long-term positive impact on the sustainability of the food system:
Innovation-friendliness
Innovation is a central element in the transition to more sustainable food production. In Switzerland innovation in food and agriculture has become progressively more challenging due to an increasingly restrictive regulatory environment. scienceindustries calls for the future framework to enable new solutions to be developed and adopted by farmers, food producers and consumers.

A successful, forward-looking framework for sustainability should enable new technologies and innovative solutions to be developed and adopted. This requires that science remains at the heart of decision-making. From producer to consumers, all actors have a role to play in the transition to sustainable food systems. Our industry is committed to continue developing tools for a more sustainable food production and healthy, nutritious diets.
 
International coordination
Global challenges require complex, multilateral solutions. In pursuing its global sustainability objectives, we encourage policymakers to prioritize bilateral/multilateral agreements. Taking unilateral action can lead to the adoption of different standards by different countries and to the further fragmentation of global governance. This could hamper Swiss access to key export markets, while also driving up costs for Swiss importers, producers, and consumers.

Unilaterally imposed sustainability requirements may also be unfair, discriminatory, and even contrary to the UN Sustainable Development Goals. Different countries have different environmental and socio-economic conditions that drive their food systems, which lead to different pathways to sustainable food production.

Switzerland should aim at having a forward-looking and agile regulatory system that can quickly respond to improved scientific knowledge, while at the same time minimizing potential trade issues (due to differences in regulations), which could be unfair and/or discriminatory to Swiss-based companies.
 
Holistic approach to sustainability
Lasting change requires balanced and agile solutions. Sustainability must encompass three pillars that carry equal weight: environmental, social, and economic. An important challenge in policymaking lies in striking the right balance between them. The weight given to each of the three pillars should be reflected in progressive policy proposals in a balanced manner.

The sustainability of food products should be consistently analyzed based on their overall contribution to the environmental, social, and economic pillars of sustainability. Sustainability assessment must be science- and evidence-based and apply equally to all production models.

Improvement across the three pillars can only be achieved when the involved parties are given enough flexibility to make optimal choices according to their own circumstances. Different routes to promoting sustainability should be considered if fit-for-purpose solutions are to be designed.
---