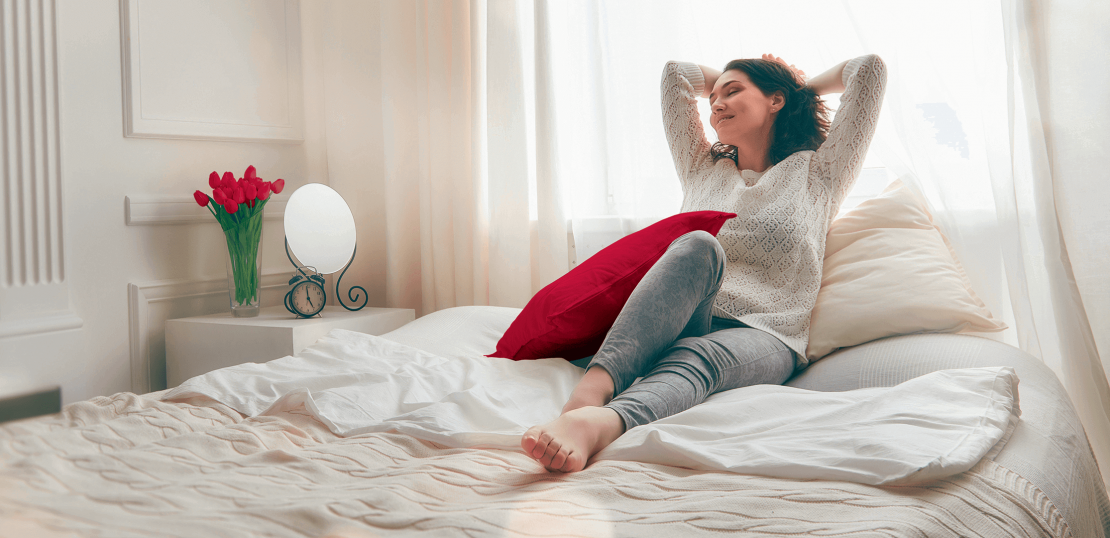 140 years of innovation
New technology turns curtains into air purifiers
In 2019, HeiQ, the Swiss leader in textile innovation developed the HeiQ Fresh AIR textile technology which makes it possible to use home textiles such as curtains to purify the indoor air. These curtains have been commercially available since the beginning of 2020 and can be used to reduce air pollutants.
HeiQ Fresh AIR is a mineral-based Swiss technology that can be used to finish textiles. It purifies the indoor air by using transmitted ultraviolet (UVA) light from the sun to transform problematic volatile organic compounds (VOCs) into components of fresh air. Curtains and other home textiles incorporating HeiQ Fresh AIR technology can contribute to better homes and cleaner air.
According to the World Health Organisation (WHO), over 80% of urban residents worldwide are exposed to high levels of air pollution. The concentration of VOCs indoors is actually two to five times higher than outdoors. While many VOCs are not considered to be harmful to health, such as perfumes and fragrances, others such as acetaldehyde, formaldehyde, nitrogen oxide (NO), d-limonene and other semi-volatile polycyclic aromatic hydrocarbons are deemed by the WHO to have a substantially negative impact on health. These VOCs come from outdoor sources as well as indoor sources such as furniture, paint, household cleaners, sprays and cooking activities.
« 

For us, HeiQ Fresh AIR is an easy way to improve air quality in private households – simply hang up a curtain and use the natural light that comes in through the window. A simple tool for something as important as fresh air in our homes.

 »
Carlo Centonze, co-founder and Group CEO of HeiQ
HeiQ – your partner in innovation
HeiQ was founded in 2005 as a spin-off of the Federal Institute of Technology Zurich (ETH). It is a leader in textile innovation and developed some of the most effective, durable and high-performance technologies available for the textile market of today. Aiming to improve the lives of billions of people by bringing an everyday product such as textiles to perfection, HeiQ focuses on three areas of expertise – scientific research, specialty materials manufacturing and consumer ingredient branding. This makes HeiQ the ideal partner in innovation for creating differentiating and sustainable products and reaping added value at the point of sale.
Rahel Kägi Romero, Marketing Expert, HeiQ Materials Ltd
---