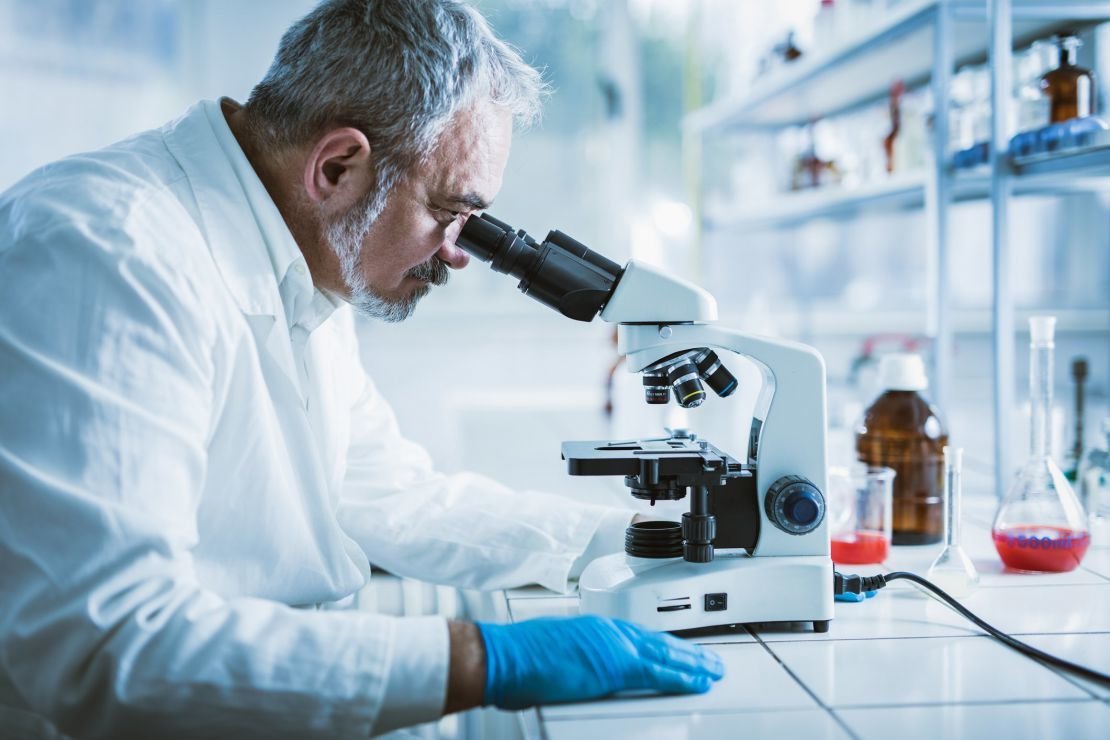 Innovation
Science and industry: a symbiosis that fosters innovation
Important developments and innovations are usually achieved through international networks of leading research institutes and companies. This includes Horizon Europe in particular. What contribution does scienceindustries make to the promotion of natural sciences and technology, including through SimplyScience?
With a share of 50%, the chemical and pharmaceutical industry is the largest export industry in Switzerland and therefore a key cornerstone of the country's export economy. Compared to 2000 when they were at around 28%, Swiss exports of chemicals and pharmaceuticals have grown considerably. The most important sales market for Chemistry Pharma and Life Sciences is the European Union. Fifty percent of the total exports of these sectors go to the EU.
Regulated access to the EU internal market is an important location factor for international companies in Switzerland. The Bilateral agreements are a prerequisite for this. In addition to the free trade agreement of 1972, which prohibits, among other things, customs duties and quantitative restrictions as well as measures with equivalent effect on industrial products, the agreements on technical barriers to trade, the free movement of persons and research in operational business play a key role. Against this backdrop, the Federal Council should quickly achieve its objective of re-establishing full association with Horizon Europe.
Training junior researchers for industry is key
Chemistry, pharmaceuticals and life sciences have an excellent knowledge base, with more than 40% of employees holding a university degree. These industries depend on highly skilled workers, especially as research and development is of key importance. After all,  more than one third of private Swiss R&D expenditure is carried out in the chemical and pharmaceutical sectors. With a 16% share of world-class patents, Switzerland ranks first in terms of research effectiveness. Around a third of all Swiss world-class patents come from the research fields of the chemical and pharmaceutical industry.
The member companies of scienceindustries are now increasingly working together with training institutions, universities and other centres of excellence. More than half of all international cooperation in the ETH domain takes place with partners in the EU. These clusters, access to scientific networks and talent, as well as the European research area, create significant competitive advantages. They are also responsible for Switzerland's transformation as a preferred location for high-tech companies and R&D departments, which in turn brings economic benefits.
SimplyScience: motivating children and young people in the long term
The promotion of young scientists in science and technology has a long tradition at scienceindustries. For almost 15 years, SimplyScience has been advancing young people's understanding of scientific and technology, inspiring them to study STEM subjects and introducing them to training and career opportunities in science and business.
In addition to its online presence, the SimplyScience Foundation offers a wide variety of suggestions for practical activities. Numerous ideas for experiments are available both online and in the form of physical experimentation boxes and are constantly being developed further. In this way, they enrich the science teaching in the schools. These facilities can also be used by families or institutions as leisure activities for children and young people.
Thanks to its broad range of activities, the SimplyScience Foundation has gained a high profile in schools throughout Switzerland in recent years, and its development work is therefore beginning to bear fruit. Children with an enlightened, positive approach to the natural sciences later show a greater acceptance of the core topics of the STEM industries. Science funding can only be sustained over the long term, and this is precisely what scienceindustries is committed to with SimplyScience.
---