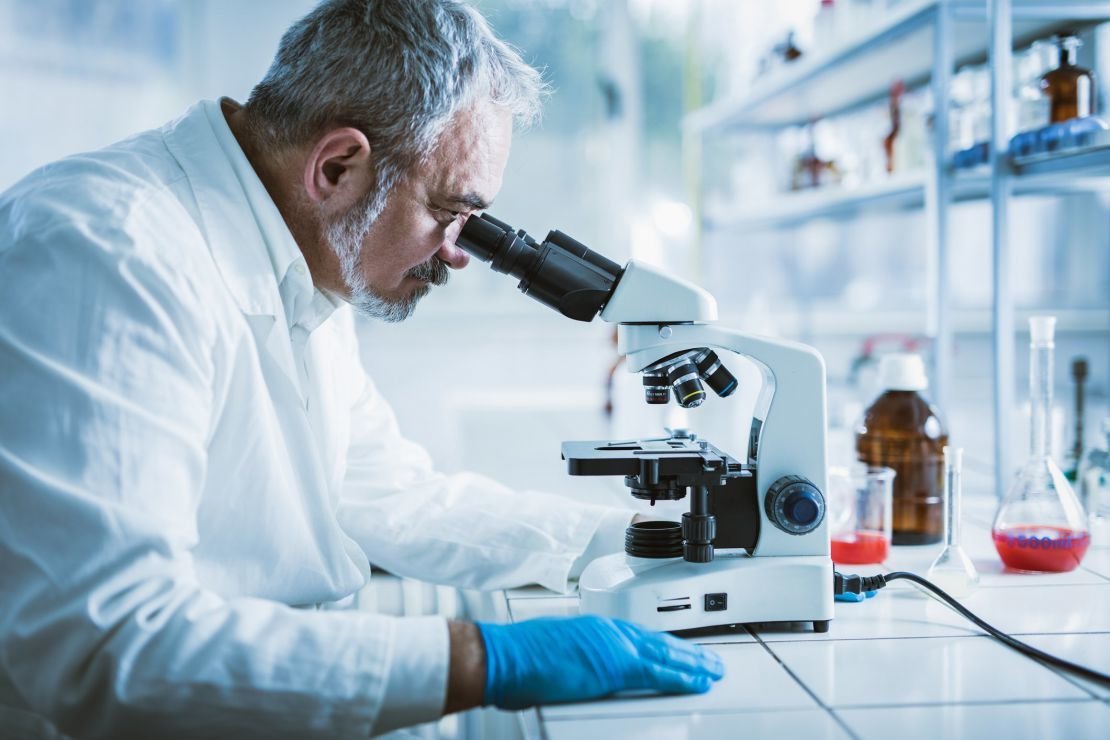 Innovation
Science and industry: a symbiosis that fosters innovation
Switzerland's great progress is owed to education, science and technological innovation. In order for us to be able to continue on this path in the future, we need not only highly qualified specialists, but also framework conditions that make this progress possible. Openness to technology and a willingness to innovate are the foundation of sustainable successful development.
Innovation is a central element for progress and the development towards a more sustainable economy and society. In Switzerland, innovations in products and production are becoming increasingly difficult due to an increasingly restrictive regulatory environment. scienceindustries is committed to ensuring that innovation-friendly framework conditions enable the development of new solutions and their use by producers and consumers.
Focus on open technology and international scientific networking
A central element for the member companies from the chemical, pharmaceutical and life sciences industries is technological openness: "We will only be able to keep up with the world leaders in the future if we succeed in maintaining our attractiveness, innovative strength and reputation as a research location. This also includes, in particular, sustainable relations between Switzerland and the EU, which, with around 50 percent of our exports, is our most important sales market - and our most important research partner. Against this background, the Federal Council should quickly realise its goal of renewing its full association with Horizon Europe.
Training researchers of the future is key to the industry
Chemistry, pharmaceuticals and life sciences have an excellent knowledge base, with more than 40% of employees holding a university degree. These industries depend on highly skilled workers, especially as research and development is of key importance. After all,  more than one third of private Swiss R&D expenditure is carried out in the chemical and pharmaceutical sectors. With a 16% share of world-class patents, Switzerland ranks first in terms of research effectiveness. Around a third of all Swiss world-class patents come from the research fields of the chemical and pharmaceutical industry.
The member companies of scienceindustries are now increasingly working together with training institutions, universities and other centres of excellence. More than half of all international cooperation in the ETH domain takes place with partners in the EU. These clusters, access to scientific networks and talent, as well as the European research area, create significant competitive advantages. They are also responsible for Switzerland's transformation as a preferred location for high-tech companies and R&D departments, which in turn brings economic benefits.
SimplyScience: motivating children and young people in the long term
The promotion of young scientists in science and technology has a long tradition at scienceindustries. For almost 15 years, SimplyScience has been advancing young people's understanding of scientific and technology, inspiring them to study STEM subjects and introducing them to training and career opportunities in science and business.
In addition to its online presence, the SimplyScience Foundation offers a wide variety of suggestions for practical activities. Numerous ideas for experiments are available both online and in the form of physical experimentation boxes and are constantly being developed further. In this way, they enrich the science teaching in the schools. These facilities can also be used by families or institutions as leisure activities for children and young people.
Enabling positive access to Life Sciences
Thanks to its broad range of activities, the SimplyScience Foundation has gained a high profile in schools throughout Switzerland in recent years, and its development work is therefore beginning to bear fruit. Children with an enlightened, positive approach to the natural sciences later show a greater acceptance of the core topics of the STEM industries. Science funding can only be sustained over the long term, and this is precisely what scienceindustries is committed to with SimplyScience.
---