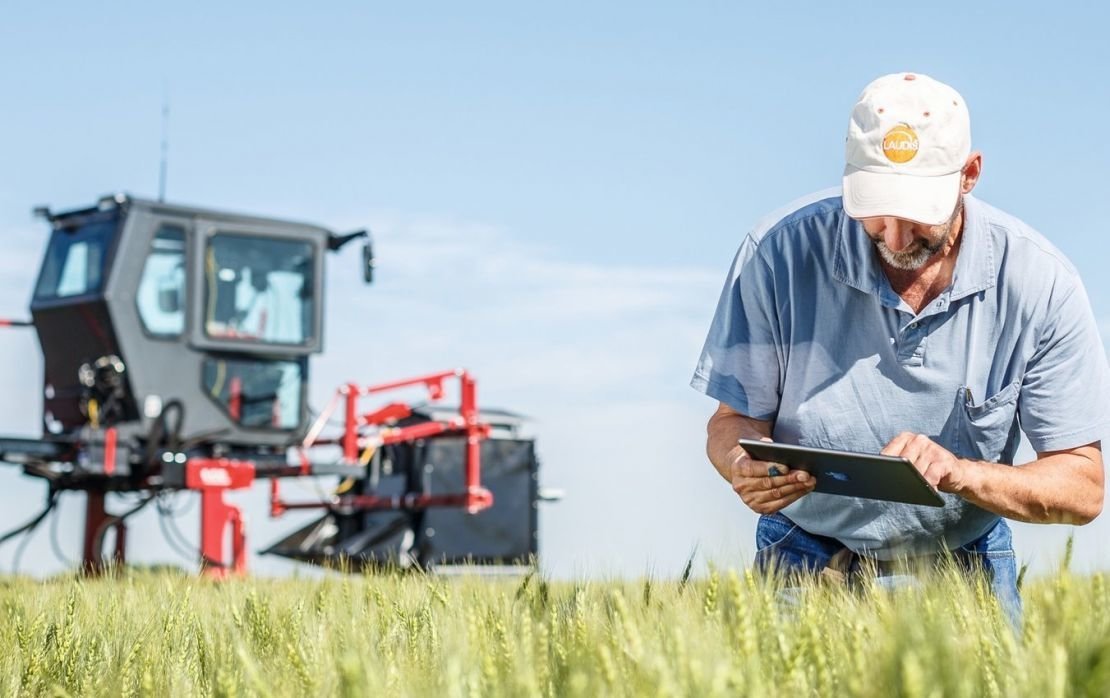 Innovation
Innovation enhances sustainable productivity
The global population is growing, but the available arable land per person is shrinking. To ensure long-term food security, agricultural productivity has to increase. Digitisation in agriculture should help us to use our resources efficiently and sustainably and enable farmers to get the best possible yield from their land without harming the environment.
New digital technologies improve the efficiency of farms. Satellite and drone footage provides important information about the health of the plants in the fields. Healthy plants have a higher percentage of biomass and appear in green in the footage. Stressed plants — such as plants under attack by pests and disease — are shown in red or yellow.  Aside from satellites and drones, sensors attached to state-of-the-art tractors, harvesting machines and other networked devices deliver important data about soil conditions and the availability of water and nutrients in the soil.
With the help of empirical processes and expanded modelling techniques, these data are supplemented by publicly available data (e.g. weather data) and collated in various models that give farmers access to practical know-how and recommendations that enable them to rapidly adjust their decisions during the planting season. Regardless whether it concerns the selection of the right crop for a particular field or the determination of the right time and correct volume of application of plant protection products, these geodata are transmitted to the farmer's smartphone or tablet before the plan is implemented with the help of precision devices equipped with GPS technology.  In combination with precision farming, these digital solutions help to curb resource consumption, improve agricultural revenue, and minimise the impact of agriculture on the environment. 
About Bayer
Bayer is a global enterprise with core competencies in the Life Science fields of healthcare and agriculture. Its products and services are designed to benefit people by helping solve the basic challenges presented by global population growth and an ageing society. At the same time, the Group aims to improve its earning power and create value through innovation and growth. Bayer is committed to the principles of sustainability and its brand is globally known for trust, reliability and quality.
---