Publications
scienceindustries brochure: «Innovation for our future»
To mark its 140th anniversary, scienceindustries has published its new association brochure. The publication provides an insight into the structures and activities of the trade association representing the Swiss industries of Chemistry, Pharma and Life Sciences.
In 1882, our association was founded as the "Swiss Society of Chemical Industries (SGCI)". Since 2011, it it is known under the name of scienceindustries, but its focus remains the same: optimal framework conditions and international competitiveness for the benefit of our members. With around 50 percent of total Swiss exports, the chemical and pharmaceutical industry is Switzerland's export engine.
At the end of its 140th anniversary year, scienceindustries has published its new brochure. This publication provides a good overview of our organization, our commitment and our activities. In addition, under the title "140 Years of Innovation", you will find a wealth of background information on the development of the chemical, pharmaceutical and life sciences industries in Switzerland, as well as on the history of scienceindustries. The brochure is written in German and English.
To order the brochure in printed form, please contact us by e-mail at: info@scienceindustries.ch.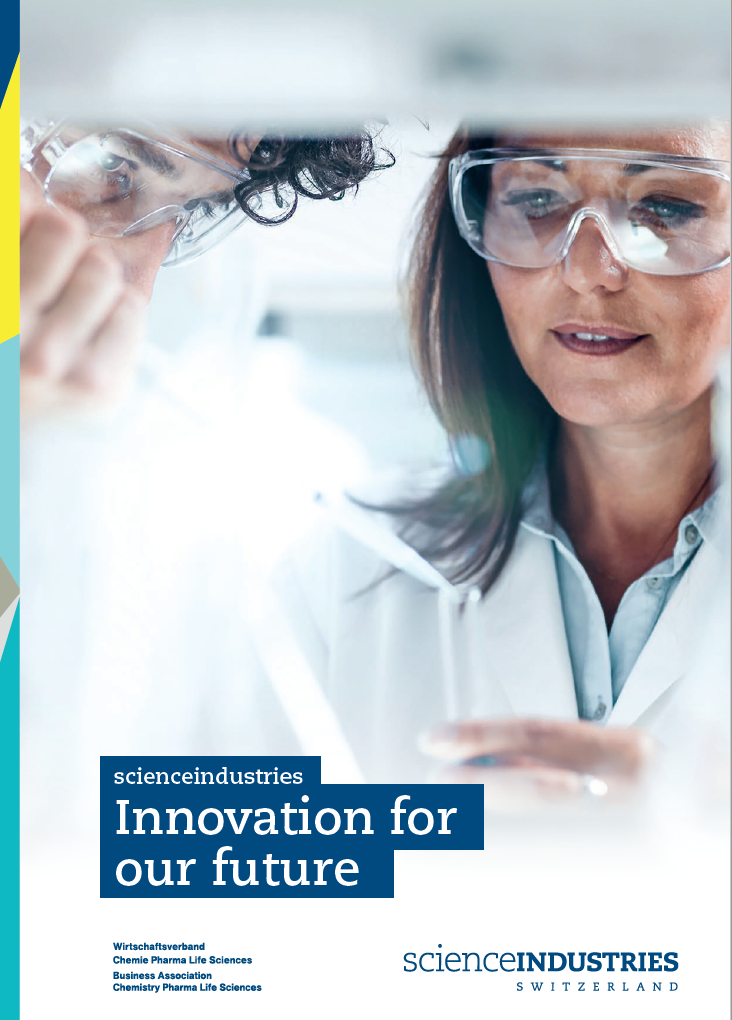 ---