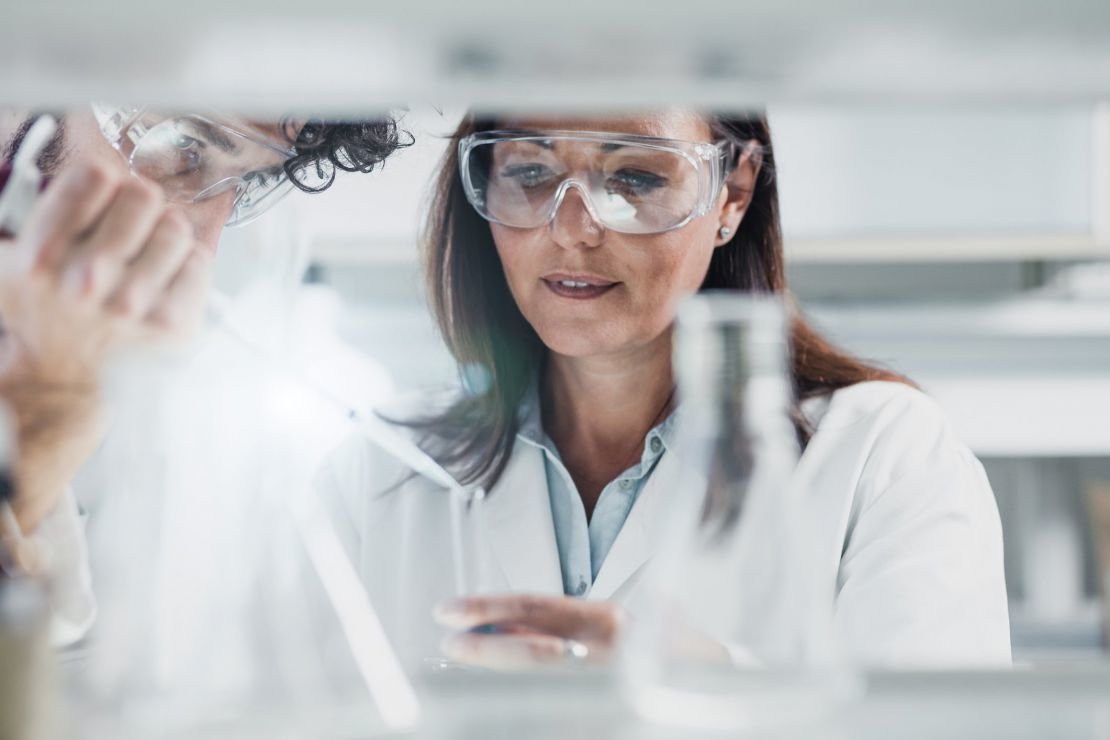 Innovation
Looking back on our 140th anniversary
This year, scienceindustries celebrated its 140th anniversary. The key topic of the anniversary was innovation. This is a central pillar of the international competitiveness of Chemistry Pharma Life Sciences.
scienceindustries celebrated a major anniversary this year: the Swiss Chemical Industry Association (SGCI) was founded 140 years ago and has been called scienceindustries since 2011. Congratulations were received from member companies, partner organisations, government authorities and politicians, including from Federal Councillor Parmelin, Swissmedic Director Raimund Bruhin, economiesuisse Chairman Christoph Mäder and ETH Board Chairman Michael Hengartner.
Core concern since 1882: good framework conditions
The core concern of the association, which has since grown to around 270 members, has remained the same over the years: excellent framework conditions for the Swiss chemical and pharmaceutical industry. Such conditions ensure that Switzerland is a strong location for research, production and business – and support its innovative strength.
Innovation as a key driver of our industries serves to solve fundamental societal challenges, be it new classes of antiviral drugs, innovations in sustainable agriculture through innovative breeding methods, or personalised, individually tailored medical products. In its anniversary year, scienceindustries highlighted the relevance of such innovations in the chemical, pharmaceutical and life sciences industries in a series of articles.
Largest Swiss investor in R&D
Another highlight of the anniversary year is the new scienceindustries association brochure, scheduled for publication in December 2022, which was made possible thanks to the participation of member companies. This shows, among other things: the Chemistry Pharma Life Sciences industries are the largest Swiss investor in research and development, accounting for around 40% of private research expenditure.
With a 16% share of world-class patents, Switzerland ranks first in terms of research effectiveness. Around a third of all Swiss world-class patents come from the research fields of the chemical and pharmaceutical industry. Although Switzerland came first in the European Innovation Scoreboard 2022, there is a risk of being overtaken by foreign competitors.
Challenges in the anniversary year
The Chemistry Pharma Life Sciences industries are research-intensive. scienceindustries has actively supported the Swiss research community's demand for a rapid return to full association with Horizon Europe. In January 2022, scienceindustries, together with swissuniversities and the ETH Board, passed a resolution and took part in the Stick-to-Science initiative. As well as Switzerland's uncertain relationship with the EU, challenges remain with regard to energy shortages, the protection of intellectual property and the implementation of the OECD tax reform.
scienceindustries is tackling these challenges: together with our dedicated member companies, reliable partner organisations and strong allies, we will continue to create framework conditions that will provide a breeding ground for the innovations of the future. We want to be a constructive partner for the sustainable development of the economy, the society and the environment, both now and in the future.
---